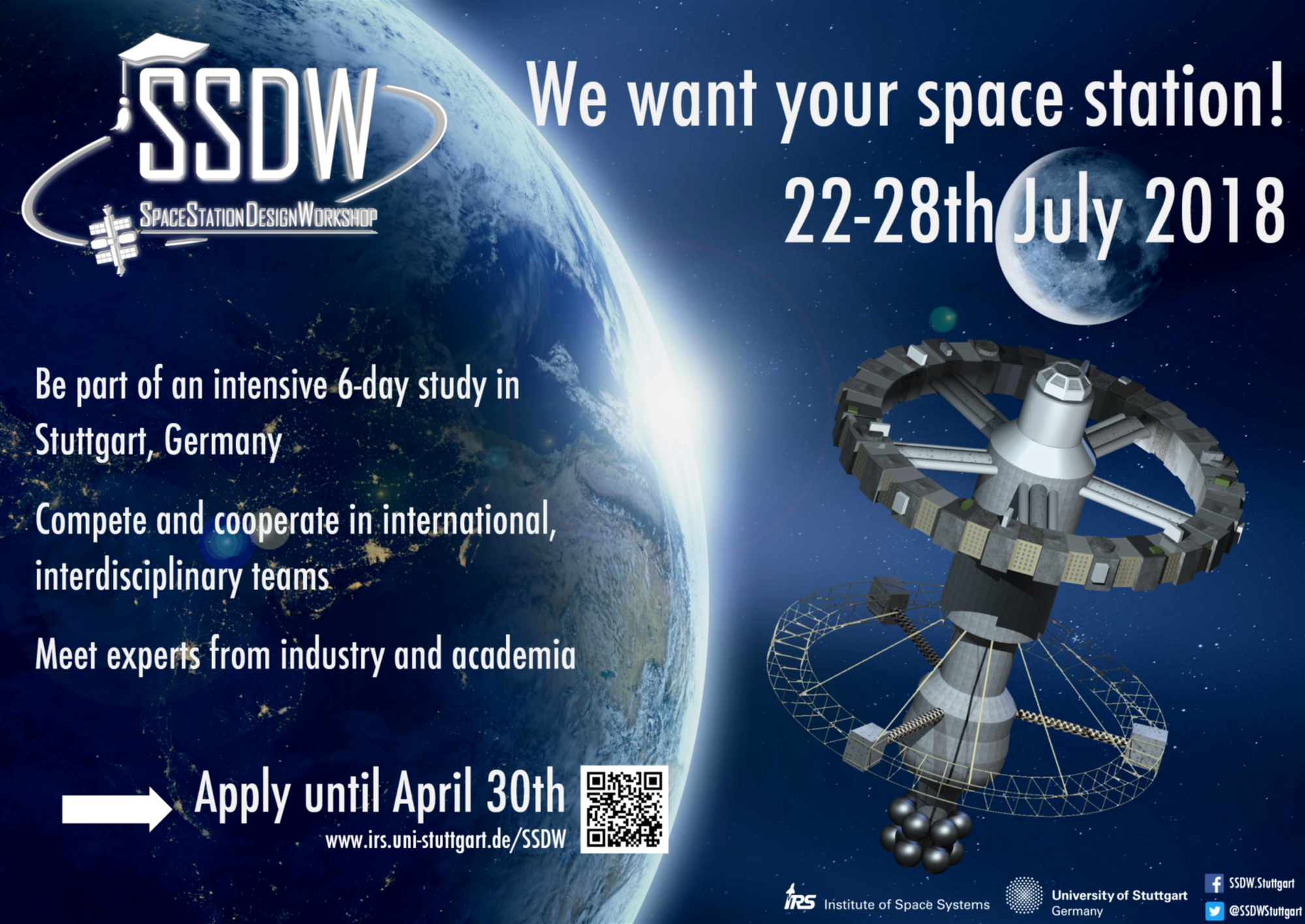 With the end of operation of the International Space Station ISS coming up within the next twelve years, it is time to think about a successor space station to preserve long-duration human presence in space. But which requirements are there? Which orbit should be chosen? What size should the station be and how many astronauts should it accommodate? Which purpose makes the most sense? If you want to help answer these questions and take part in the Space Station Design Workshop, we encourage you to apply here!
After the great success of the SSDW 2015 in Stuttgart, the organizers decided to hold the competition at the IRS annually, while the respective mission statements for each year will be adjusted to latest interests coming from industry experts.
The SSDW combines talented undergraduate and graduate students, as well as young professionals, in a cooperative yet competitive environment. Under guidance from experts in academia and industry, and drawing on their collective skills and experiences, these students will be tasked with designing a manned platform in space in an intensive one-week workshop at the IRS facility in Stuttgart, Germany. The workshop applies the process of concurrent engineering, based on the model of the Concurrent Design Facility of ESA, ESTEC. As interdisciplinary cooperation is integral to such projects, applicants from all fields of study are welcome at the workshop.
Website: http://www.irs.uni-stuttgart.de/SSDW
Facebook: https://www.facebook.com/SSDW.Stuttgart
Email: ssdw@irs.uni-stuttgart.de
SSDW18_Poster as a PDF to download