The space robotics group develops rover systems for the exploration of planetary surfaces. The focus is on the development of rover chassis systems and technologies that can still be used under demanding conditions on planetary surfaces.
Research interests:
Microrover (for planetary surfaces)
Reconfigurable chassis platform MRCP (Modular Rover Chassis Platform)
Interdisciplinary teaching concept in the field of space robotics
More information can be found here:
Flyer: Space Robotics & Planetary Exploration Rover Systems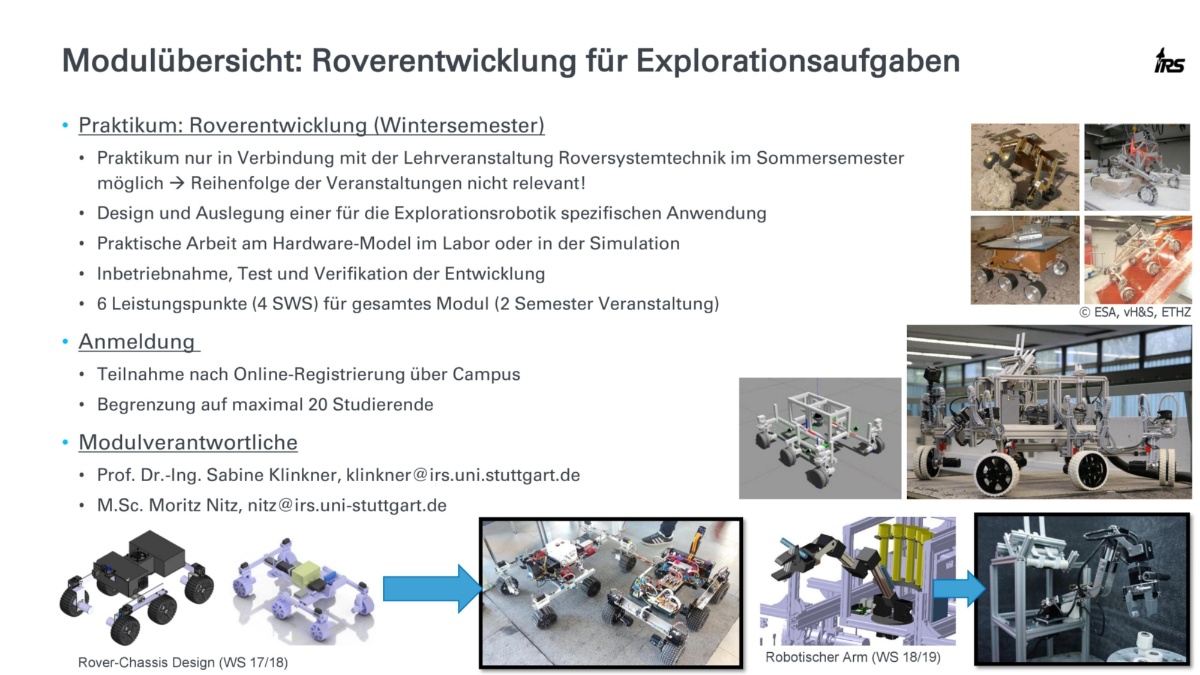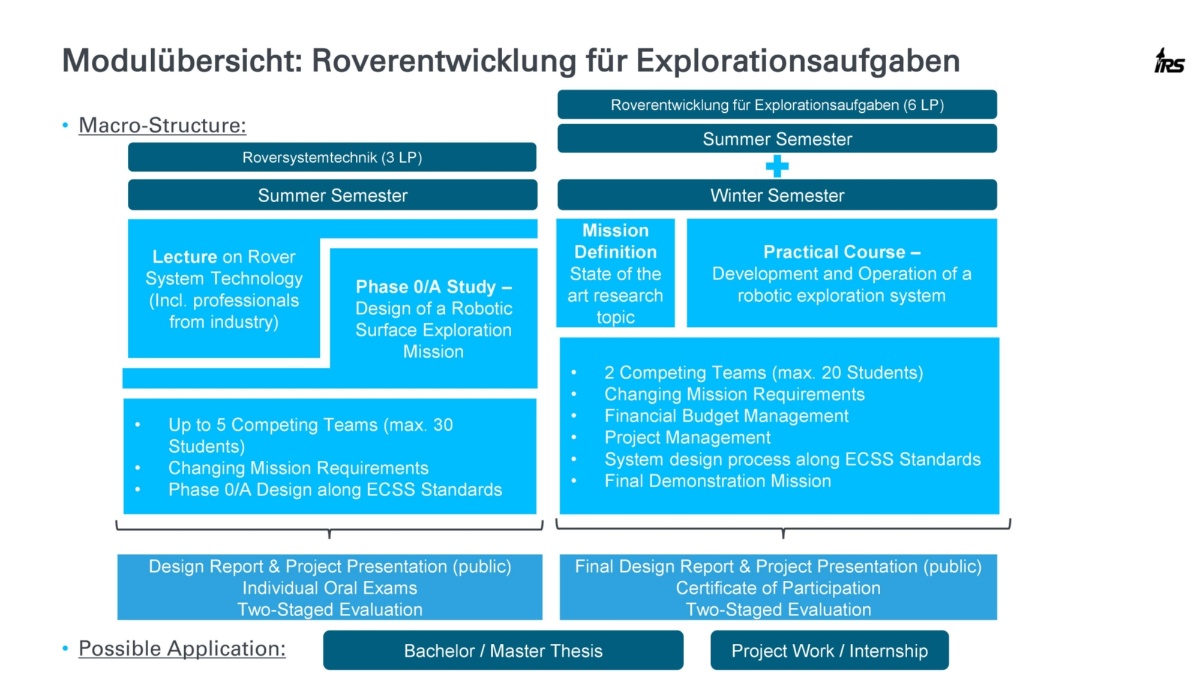 Contact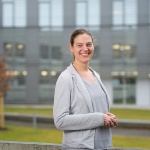 Prof. Dr.-Ing.
Sabine Klinkner
Professor of satellite technology